Posts for tag: orthodontics
By Moorestown Smile Center
November 11, 2017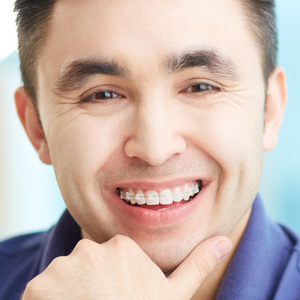 It's something you think about often—especially when you look in a mirror or at a photo of yourself. You wish something could have been done about it a long time ago. But now you think you're too old to correct your misaligned teeth—your "crooked" smile.
Actually, you can transform your smile through orthodontics, whatever your age. Millions of your peers have done just that—currently, an estimated one in five orthodontic patients is an adult.
If orthodontics isn't right for you it won't be because of age, but most likely the condition of your gums and underlying bone or your overall health. That first factor is extremely important: if you've lost a significant amount of bone due to periodontal (gum) disease, there may not be enough to support the force of moving the teeth during orthodontics.
Health conditions like severe heart-valve disease, uncontrolled diabetes or drugs to treat arthritis or osteoporosis can also make tooth movement difficult. And, if you have restricted saliva flow (dry mouth), wearing orthodontic devices could be uncomfortable and increase your risk of tooth decay.
If, however, your mouth and body are reasonably healthy (and you don't have a difficult bite problem to correct), there's no reason why you can't undergo orthodontic treatment. The only other thing that might hold you back is concern over your appearance during treatment. Many adults balk at the possible embarrassment of wearing metal braces "at their age."
If this is a concern, you may have an alternative: clear aligners. These are a series of computer-generated clear plastic trays that conform to the individual contours of your teeth. Each tray is slightly different—you wear one for a short period of time (usually two weeks) before moving on to the next tray to successively and gradually move your teeth. They're nearly invisible to others and, unlike fixed metal braces, you can take them out for a rare special occasion.
The only way you'll know whether correcting your misaligned teeth is a viable option is to undergo a full orthodontic evaluation. From there we can help you decide if and how you want to gain a straighter, more attractive smile.
If you would like more information on adult orthodontics, please contact us or schedule an appointment for a consultation. You can also learn more about this topic by reading the Dear Doctor magazine article "Orthodontics for the Older Adult."
By Moorestown Smile Center
August 20, 2017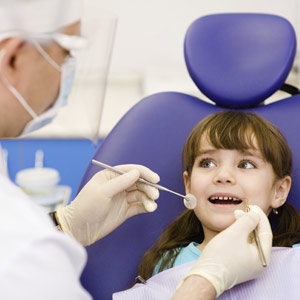 Lately, you've noticed your young child's primary teeth don't appear to be coming in straight. Is it a problem?
The answer to that question is best answered by an early orthodontic evaluation performed by an orthodontist. It's advisable for a child as young as 7 to undergo such an exam.
While a child's primary teeth have a short life span of a few years, that doesn't make them less important than the permanent teeth that replace them. In fact, they're extremely influential for permanent tooth development — each one serves as a guide for its replacement to erupt in a proper position. A future malocclusion (bad bite) that becomes more apparent later in life would have been well underway years before.
Orthodontists have the training and expertise to spot these emerging problems in their early stages. Early detection can reduce the extent — and costliness — of future orthodontic treatment by introducing preventative or interceptive measures — even while there's still a mix of primary and permanent teeth in the mouth. For example, a child wearing a simple type of retainer that influences the development of the bite could minimize or even correct a growing malocclusion.
You can also take advantage of opportunities to discover potential orthodontic problems early through a general or pediatric dentist. By having regular dental cleanings and checkups, the dentist might observe early bite development that should be reviewed by an orthodontist. If not, it's still a good idea to undergo an orthodontic evaluation no later than age 7.
Given the stage of jaw and facial structure development, waiting until puberty to focus on orthodontic problems may be too late for some problems — and much more expensive than if caught and treated earlier. Getting ahead of these issues earlier in your child's dental development will help ensure they'll have a healthy bite throughout their life.
If you would like more information on early orthodontic monitoring, please contact us or schedule an appointment for a consultation. You can also learn more about this topic by reading the Dear Doctor magazine articles "Early Orthodontic Evaluation" and "Preventative & Cost Saving Orthodontics."
By Moorestown Smile Center
May 14, 2017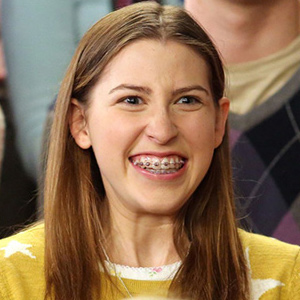 Fans of the primetime TV show The Middle were delighted to see that high school senior Sue, played by Eden Sher, finally got her braces off at the start of Season 6. But since this popular sitcom wouldn't be complete without some slapstick comedy, this happy event is not without its trials and tribulations: The episode ends with Sue's whole family diving into a dumpster in search of the teen's lost retainer. Sue finds it in the garbage and immediately pops it in her mouth. But wait — it doesn't fit, it's not even hers!
If you think this scenario is far-fetched, guess again. OK, maybe the part about Sue not washing the retainer upon reclaiming it was just a gag (literally and figuratively), but lost retainers are all too common. Unfortunately, they're also expensive to replace — so they need to be handled with care. What's the best way to do that? Retainers should be brushed daily with a soft toothbrush and liquid soap (dish soap works well), and then placed immediately back in your mouth or into the case that came with the retainer. When you are eating a meal at a restaurant, do not wrap your retainer in a napkin and leave it on the table — this is a great way to lose it! Instead, take the case with you, and keep the retainer in it while you're eating. When you get home, brush your teeth and then put the retainer back in your mouth.
If you do lose your retainer though, let us know right away. Retention is the last step of your orthodontic treatment, and it's extremely important. You've worked hard to get a beautiful smile, and no one wants to see that effort wasted. Yet if you neglect to wear your retainer as instructed, your teeth are likely to shift out of position. Why does this happen?
As you've seen firsthand, teeth aren't rigidly fixed in the jaw — they can be moved in response to light and continuous force. That's what orthodontic appliances do: apply the right amount of force in a carefully controlled manner. But there are other forces at work on your teeth that can move them in less predictable ways. For example, normal biting and chewing can, over time, cause your teeth to shift position. To get teeth to stay where they've been moved orthodontically, new bone needs to form around them and anchor them where they are. That will happen over time, but only if they are held in place with a retainer. That's why it is so important to wear yours as directed — and notify us immediately if it gets lost.
And if ever you do have to dig your retainer out of a dumpster… be sure to wash it before putting in in your mouth!
If you would like more information on retainers, please contact us or schedule an appointment for a consultation. You can learn more in the Dear Doctor magazine articles "The Importance of Orthodontic Retainers" and "Why Orthodontic Retainers?"